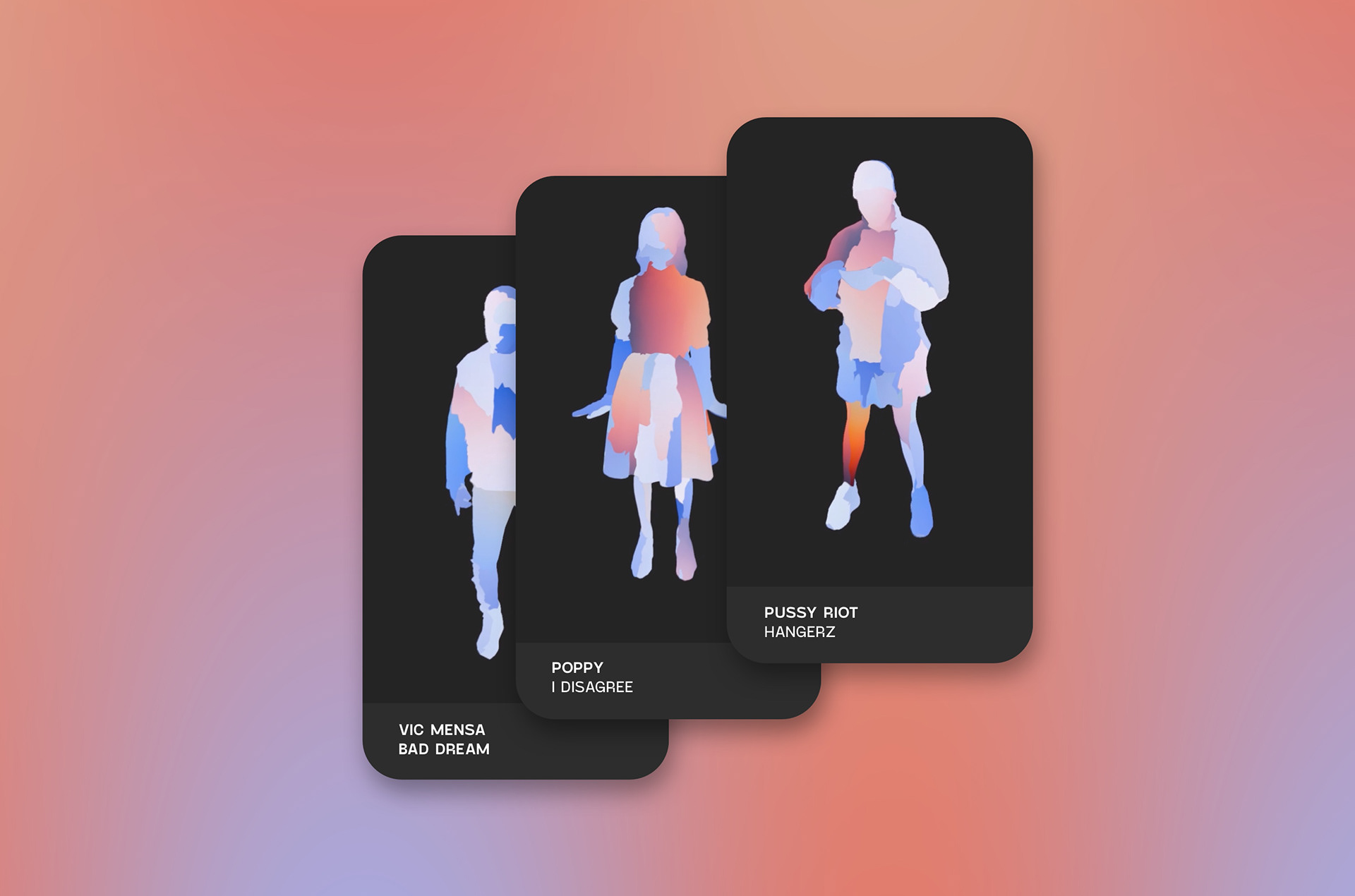 ______________________________________
Jadu is a gamified social media app that utilizes motion capture data of real world musicians to allow users to dance with their performer of choice.
I was brought on to help create version 2.0 of the app. 
This included developing entirely new UI flows and screens, along with the general app structure, back end data storage, and the use of

state-of-the-art hologram technology

.
As I had never worked with AR before, I was really excited to get working on the project! There is still some work to do involving the more gamified elements of the app, but generally the design solutions I came up with were to provide seamless and responsive transitions between the different screens and the apps many features.