______________________________________
Worked with custom tools and hacks before Valve released Source 2 support for Half-Life: Alyx. Created custom level, sequences, puzzles and scripts. Ported Half-Life 2 Weapons and Sounds to Source 2. Contributed to the modding community by coding the first -novr jump feature. The map has since received updates to support VR and more quality of life changes.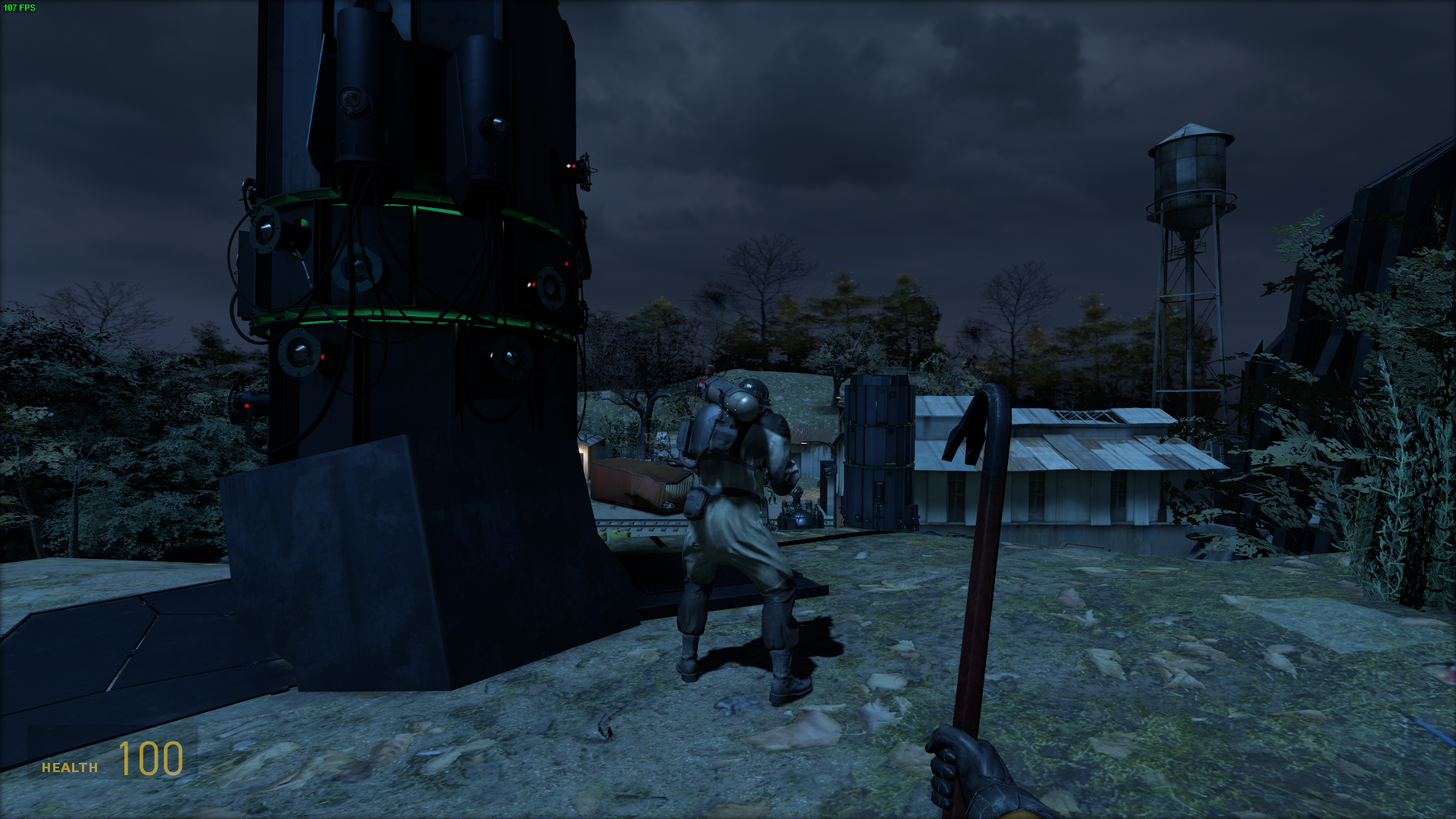 When Alyx released I knew that there would eventually be level design tools available, but like many others I didn't want to wait. I began looking around in the source files and trying to brute force solutions. Eventually the community was able to find a hack that was able to load some of Alyx's files into Source 2. I wrote my own custom scripts, and batch files in order to speed up my workflow as I figured out what was possible to build in Source 2.
The initial map design went through a few iterations during the development. Eventually when I realized the sheer size of the map was going to put a hamper on build times, I decided to pivot in a different direction while still keeping the same story beats and pacing in the original design.
Problem Solving and Scripting:
Like much of game dev, there were a lot of problems that came up. One that I prioritized over the level design was getting a normalized jump in -novr mode. As Alyx was built for VR, the dev controls didn't have a normal FPS jump built into -novr. In fact it didn't have a jump as that would make most players nauseous in VR. So the work around was to script a custom command using Vscript and Lua that would apply a force to the player in the upwards direction. Thereby simulating a jump. 
The problem was that only values above a certain threshold could be used, or the game would set the velocity to zero. That threshold value was roughly double what a normal jump would be, so instead of jumping like in any other FPS, the player would fly up really high. The work around I found was to use Vscripts Think function to get around the jump check. By thinking (waiting) for .02 seconds and then calling SetVelocity() and passing in a new velocity, the game lets you leave the ground in that .02 seconds and then you are free to normalize your jump value.
Overall, I learned a lot about Source 2 and Lua during this project. It was really satisfying detailing the levels and getting the scripted events to work just right with all the particles, sound effects, and animations.